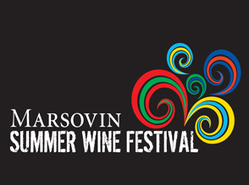 Held in the  beautiful Hastings Gardens in Valleta, where one can enjoy the breathtaking views from the bastions overlooking the Yacht Marina and Sliema harbour, the festival is an annual event in Malta's calendar. Gathering both local and foreign visitors, it's the opportunity to unwind and taste some great local wines. Good wine is always accompanied by delicious bites! If you are an amateur of treating your pallet to an array of flavours, than this event is just perfect for you.
Just head down to Valleta, the entry fee is 15€ which includes 20 wine tokens and a free Premium festival wine glass that you can use during the event and of course take home with you as a souvenir.  Use the wine tokens to taste wine sample, purchase a glass of wine or why not a bottle! After all summer is all about enjoying yourself!
Event from the 18th to 20th of July 2014, starting at 8 p.m  to 1 a.m 
Venu: Hastings Garden:
Remember you're in control. Drink responsibly!