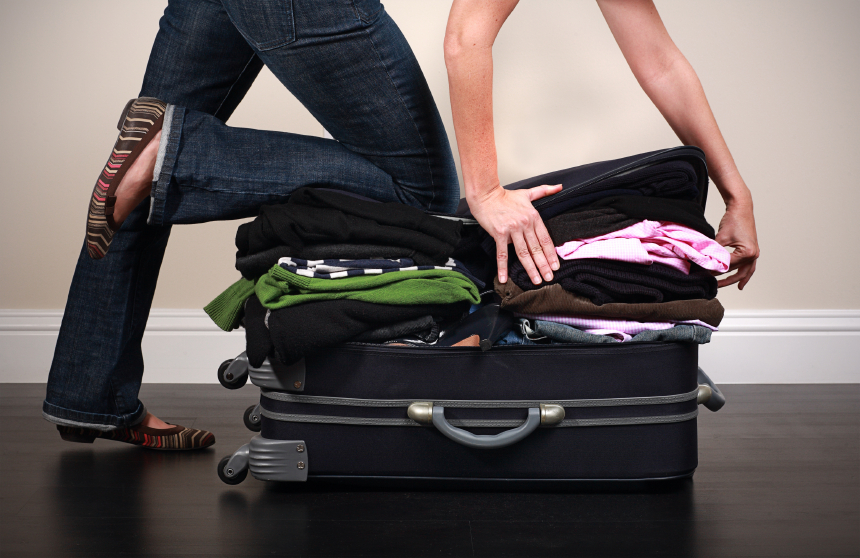 Some of us do it at the last minute, others plan it months in advance,and a few of us have mastered the art of packing for a trip.
Here you'll find the basic information needed to pack your things and make sure you haven't forgotten anything important. What you pack mostly depends on where you go. Right? However, there are a few things that you can consider to be essentials and that you'll need whatever the destination. What can those things be? Some of you might have guessed it already:
Travel documents: you passport, ID and vaccination. Basically, you are getting nowhere without these guys.
Cash and/or other means of payment (bank card, travellers checks, etc)
Contact list with important numbers
Toiletry: toothbrush, toothpaste, deodorant, perfume, makeup, etc
Medication: whether you take medication or not, it's recommended you pack the most commonly used medication (for headaches, allergies, etc)
Electronics: camera, phone charger, computer charge, and of course a travel adapter.
Make sure all electronic devices are fully charged. A new regulation is being implemented that requires passengers to have their devices charged or at least to provide proof that it can be switched on. Electronic devices that can't be turned on are considered a threat as they might have been tempered with.
Depending on your needs and your habits you might consider some other things to be essential too. But always pack these first.
When packing your suitcase, you always want to make the most of the space provided without exceeding weight limitations. Here are a few packing methods that will allow you to optimise your packing:
Start by gathering all what you think you'll need, then depending on how long your trip will be remove the excess clothing you've gathered. For a five-day trip for example, you'll need five tops and one or two bottoms.  Always pack more tops than bottoms.
Roll softer garments and fold stiffer ones: Rolled items go in the bottom of your suitcase, folded ones in the middle.
Finally top the layers with clothes you'll need once you unpack. Pyjamas, bathing suit, etc.
When packing shoes, make sure you use the space within: fill them with small items, such as sunglasses, electronic devices, etc
When packing fragile items, wrap them in sturdy clothing and place them in the middle of your bag where they will be cushioned by your clothing. Never put two fragile items side by side without any padding!
CARRY ON LUGGAGE
When packing carry on luggage, always make sure you have the most important things with you at all times: Your identification and travel documents, some cash and other means of payment and your medication. Remember that your carry on luggage is subject to strict travel restrictions if travelling by plane. You are not allowed to have more than 100ml of liquid in it. And any liquid should be packed in a sealed transparent plastic bag. In some cases such as travelling to Beijing, any quantity of any liquids is banned from carry on luggage so keep that in mind when packing.